| | |
| --- | --- |
| The EuroLink is a remote bank system, which allows you to perform transactions through internet at any time and form anywhere in the world. This simple, friendly and intuitive interface does not require any special knowledge or competence, allowing you to use the system as well as any website, easily and simply. | EuroLink login |
EuroLink allows you to carry out the following operations from anywhere in the world through the reliable and secure connection:
transfer funds in Russian Ruble;
purchase and sale of foreign currency for Russian Ruble;
receive the action log on your accounts denominated in Ruble and in foreign currency for any arbitrary period of time;
receive information on credits extended by the Bank and on term deposits;
trace the processing of a sent electronic document;
independently change the password;
create your own payment templates;
set up the automatic repetition of fund transfers at the defined time;
exchange free messages with the Bank (including annexing files).
---
Mobile version
Starting from March 23, 2020 Evrolink mobile application (mobile version of the EuroLink system) will be available for free download in the mobile app stores App Store (for mobile devices with iOS operating system) and Google Play (for Android mobile devices) using one of the following:
For iOS (Apple)
---
By reference: https://apps.apple.com/ru/app/evrolink/id1472328347
or using QR-code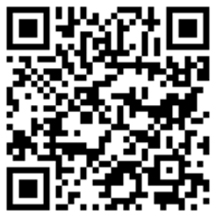 ---
For Android
---
By reference: https://play.google.com/store/apps/details?id=com.bifit.mobile.citizen.efbank&hl=ru
or using QR-code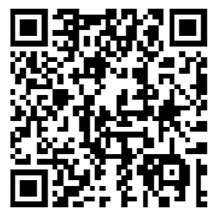 ---
Please note that Evrolink mobile application is provided by EUROFINANCE MOSNARBANK to its customers under a license agreement concluded with "BIFIT" (46 Nizhnyaya Pervomaiskaya Ul., Moscow, Office XIII).
The terms of use of Evrolink mobile application are included in the Terms of Remote Banking Services of Individuals through EuroLink system in Eurofinance MOSNARBANK, which can be found below.
---
Security
Aiming to protect the information, EuroLink applies the full complex of modern technologies:
the access to EuroLink is performed through the protected connection on SSL protocol;
the Bank computer systems are tuned according to the recent security recommendations
The Bank is continuously working to ensure the security of the remote bank system. Our key target is to ensure the fullest confidentiality of your operations.
Attention: Using EuroLink on the publicly accessible computer, the risk of unsanctioned access is considerably high. If possible, try not to use the System from guest workplaces (Internet cafes, etc.) To download mobile applications for smartphones, use only official sources (Apple Store, Play/Play Market).
Attention: If you've lost the access password for EuroLink, or you become aware that somebody has access to your login, registered mobile number or if you have an information on illegal use of EuroLink, please block your access to the system, transmitting the respective request to the Bank personally or through the Customer Service by phone: 8-800-2008-600. If this happened during the silent hours, to minimize the risk of unsanctioned access to EuorLink we strongly recommend you to change the current password by yourself.
With all questions please contact the Customer Service/EuroLink Documentary Support by phone:
+7 (495) 792-50-36.
TERMS AND CONDITIONS OF REMOTE BANKING SERVICES RENDERED TO PHYSICAL ENTITIES BY MEANS OF EUROLINK SYSTEM (placed on the Web site on 21.07.2020, effective since 03.08.2020)
TERMS AND CONDITIONS OF REMOTE BANKING SERVICES RENDERED TO PHYSICAL ENTITIES BY MEANS OF EUROLINK SYSTEM (acted until 02.08.2020)
Terms of providing a funds transfer service using a mobile phone number as the recipient's identifier within the Faster Payments System (placed on the Web site on 21.07.2020, effective since 03.08.2020)
Recommendations on information security